The guidance contained in this document has been compiled to enable WKGB Karate clubs to reopen and restart training in compliance with government guidelines.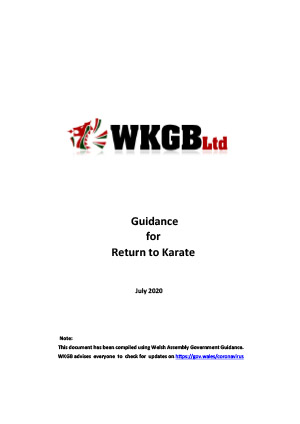 Please click here to download this document as a PDF.
This document explains in detail, the steps and procedures necessary for clubs to emerge from lockdown and resume training safely.
Until a vaccine is found or the government relaxes the lockdown rules further and to a point where normal training can resume, we all have a responsibility to follow the advice coming from health authorities designed to prevent transmission of the virus. Especially for those from vulnerable groups or with underlying health conditions.
---
Keep Active             Keep Safe